AAUW Maryland is a membership community changing the climate for women and girls through advocacy, education, philanthropy, and research. AAUW Maryland has 12 branches throughout the state and a Maryland online community.
The Spring 2023 Marylander is here!
Included in this issue:
Learn how the Artists4ERA fundraising event was a great success!
2023 Convention details and logistics
Nominating Committee recommendations
April 14 pre-Convention dinner and tribute to Eileen Menton
Mini-grant applications are currently open – deadline May 15!
Baltimore Branch's plans for an October 2023 LUNAFEST film festival
2023 AAUW Maryland Annual Convention
Saturday, April 15, 2023  |  9 AM – 4 PM  |  Virtual and in Columbia, MD
Registration is now open for the 2023 Annual Convention, hosted by the AAUW Howard County Branch! The topic of discussion during the morning session will focus on Inequalities in Health Care Affecting Women and Girls: What is the "Fourth Trimester?"
Learn more and register here.
Artists4ERA event was a success!
The week-long Artists4ERA exhibit and March 4 reception at the Baltimore County Arts Guild Clubhouse in Catonsville, MD, highlighted the continuing need to add the Equal Rights Amendment to the U.S. Constitution. Working with VoteEquality.us, a national organization whose mission is to advocate for the ERA to be certified by the National Archivist, AAUW MD, and three local branches, along with other community organizations, hosted the event.
On March 4, speakers reviewed the history of, and next steps for, moving the ERA forward. The program also included two panel discussions on gender equality. The first featured female students of high school and college age and one recent college graduate. These panelists spoke about challenges they faced due to their gender, as well as their achievements leading and serving in socially active groups. The second panel consisted of three professional women who shared how they overcame career experiences dealing with sexual harassment, unequal pay, and discrimination.
The reception included a silent auction of 14 posters created by various artists as well as a raffle for the chance to win an original art piece by San Francisco artist Chuck Sperry. Despite the wet and rainy evening, over 130 people attended. The silent auction raised $1,800, and the raffle generated over $800, with total donations to Vote Equality of over $3,300!
Support the 2023 AAUW Maryland Women of Distinction (NCCWSL) Fund
Please donate to the AAUW Maryland Women of Distinction Fund. You will help our state become a Platinum Sponsor of the 2023 Women of Distinction Ceremony, the pinnacle event of AAUW's annual National Conference for College Women Student Leaders.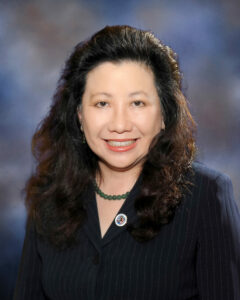 AAUW Maryland will honor Senator Susan Lee, Maryland's new Secretary of State, as our Maryland Woman of Distinction, who will be recognized and featured at NCCWSL 2023. She will be honored at AAUW's 2023 National Conference of Collegiate Women Student Leaders (NCCWSL) event in late May 2023.
Let's honor Senator Lee for her support of all women in Maryland. Donate now!
2023 Legislative Agenda
Our 2023 Legislative Agenda is now available. Click here to learn about the bills we support this Legislative Session.
Branch Mini-Grant Program now accepting applications!
On January 28, 2023, the Board of Directors of AAUW Maryland voted to allocate $500 for the state Mini-Grant Program for the 2023-2024 program year, which begins July 1, 2023. This will be the second year of the Mini-Grant Program.
The 2023-2024 Mini-Grant application period is now open, and applications are being accepted through May 15, 2023. Learn more.
Free salary negotiation training: Work Smart Online
Work Smart Online is a free salary negotiation course to help women better their financial future. This easy, engaging e-tool will teach you to:
• Learn the market value of your skills and experience
• Determine an equitable "target salary"
• Ask for—and get—the pay you deserve
Here's the best part: The program works! In surveys with our participants, nearly all reported having more confidence and improved negotiating skills after taking the class. After attending a Work Smart program, nearly half of the participants were able to negotiate for a raise, promotion, or higher-paying job.