Hosted by AAUW Howard County Branch
Continuing the Conversation… "Inequalities in Health Care Affecting Women and Girls"
Saturday, April 15, 2023  |  9 AM – 4 PM  |  Virtual and in Columbia, MD
Location: Howard County Community College, Duncan Hall, Kittleman Room, 10785 Little Patuxent Parkway, Columbia, MD 21044 (Parking in lot A)
The Kittleman room is to the right after you enter Duncan Hall. Attendees can be dropped off at Duncan Hall via Scholarship Drive and "Emergency Vehicles Only" road. Immediately return car to Lot A to park.
*Don't miss our Friday night dinner, Honoring Eileen Menton, on April 14, 2023! Join us at Union Jack's of Columbia from 6:30 -9:00 PM.
Click here to download a flyer about the event, including details about the location, parking, printable registration form, and more!
The 2023 Convention will begin with half an hour of networking, coffee/tea, and snacks. The morning session will start with a welcome message from Tracy Lantz, President of AAUW Maryland, followed by presentations from two distinguished guest speakers from the healthcare field and a formal discussion.
The topic of discussion during the morning session will focus on Inequalities in Health Care Affecting Women and Girls: What is the "Fourth Trimester?" Health officials consider this a crucial period after the birth of a child. Unfortunately, the United States has a growing problem with providing adequate healthcare to women who have recently given birth. The rate of maternal death in the U.S. is nearly three times that of other developed countries. We will hear from experts in this field to understand the reasons behind this startling statistic and what can be done to improve healthcare and monitoring for new mothers.
The afternoon session will kick off after lunch with the AAUW Maryland Business Meeting. The business meeting will conclude by 3:30 p.m.
We are most pleased to tell you a little about our guest speakers:
Dr. Jameta Barlow, PhD, MPH, Assist. Professor of Writing at George Washington University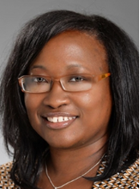 Dr. Barlow is a community health psychologist and an assistant professor of writing at The George Washington University in Washington, DC. Dr. Barlow utilizes decolonizing methodologies to disrupt intergenerational trauma, chronic health diseases, and structural policies adversely affecting Black girls' and women's health. Dr. Barlow holds a Bachelor of Arts (BA) in English from Spelman College, a Master of Public Health (MPH) in Maternal and Child Health from The George Washington University, and a Doctor of Philosophy (PhD) in Psychology from North Carolina State University.
Ms. Lee Taylor-Penn, MPA, MPH, Policy Director, Maternal Mental Health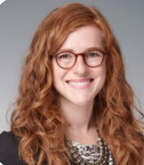 Lee Taylor-Penn is a public health advocate passionate about promoting health equity through evidence-based policy-making, research, and community engagement. Before joining Maternal Mental Health Leadership Alliance (MMHLA), Lee was a Senior Policy Analyst at Families USA, where she provided policy analysis and strategy support with a focus on maternal health, health equity, and Medicaid. Lee has an M.P.A. and M.P.H. from the University of Michigan-Ann Arbor and a B.A. in liberal arts from the University of Mississippi.
Pricing
Early bird in-person: $50 (before April 8)
Regular in-person: $55 (after April 8)
Virtual: $15
Student in-person: $25
Friday night fixed-price dinner: $45
Convention "Notebook"
2023 Convention materials will be uploaded as they become available.
Table of Contents
AAUW Maryland 2023 Convention Agenda
AAUW Maryland 2023 Annual Meeting Agenda
2023 Annual Meeting Rules
Speaker Biographies
Nominating Committee Report and Officer and Nominating Committee Nominations
Treasurer's Report
Vice President for AAUW Funds Report
Vice President for Membership Report
Diversity and Inclusion Chair's Report
Co-Vice Presidents for Programs Report
Co-Vice President for Public Policy Report
Co-Vice Presidents for Communications Report
Bylaws Chair's Report