AAUW is one of the wor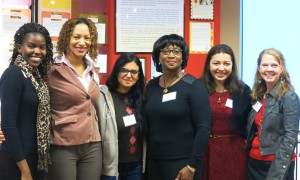 ld's largest sources of funding for graduate women.  In the 2015-2016 academic year,  AAUW is providing more than $3.7 million in funding for more than 241 fellowships and grants to outstanding women and nonprofit organizations.
Deadlines for applying for the 2016-2017 are fast approaching:
American Fellowships – November 15
International Development Fellowships – December 1
Career Development Grants – December 15
Selected Professions Fellowships – January 10
International Project Grants – January 15
Learn more at https://www.aauw.org/what-we-do/educational-funding-and-awards/.